Proudly Serving Central Florida and the surrounding areas since 2014
Air Knight – Air Purification Systems
Combatting all three categories of indoor air pollutants (Particulates, Microbial, and Gases), the award-winning Air Knight in-duct air purifier is compatible with the majority of HVAC systems, installs into the supply plenum, and unlike passive air technologies, actively impacts every cubic inch of air in the conditioned living space.
Professional Air Purifier Installations
Contact the professionals from ABC Air Conditioning & Heating Specialists Inc. at (407) 588-9078 for further information, quick response, and affordable solutions to air quality challenges in Central Florida.  From odors, pollen, mold spores, dander, and dust to airborne/surface bacteria and viruses, air purification is proven successful. You'll not only enjoy a fresher indoor environment but protect the integrity of furnishings and HVAC equipment.  Rest assured, our factory authorized specialists to customize recommendations to suit specific requirements, handle every stage of installation, and ensure your total satisfaction. Specializing in Indoor Air Quality, ABC Air Conditioning & Heating Specialists Inc. delivers unmatched results throughout Orlando, Oviedo, Cocoa, Sanford, Rockledge and Merritt Island, FL.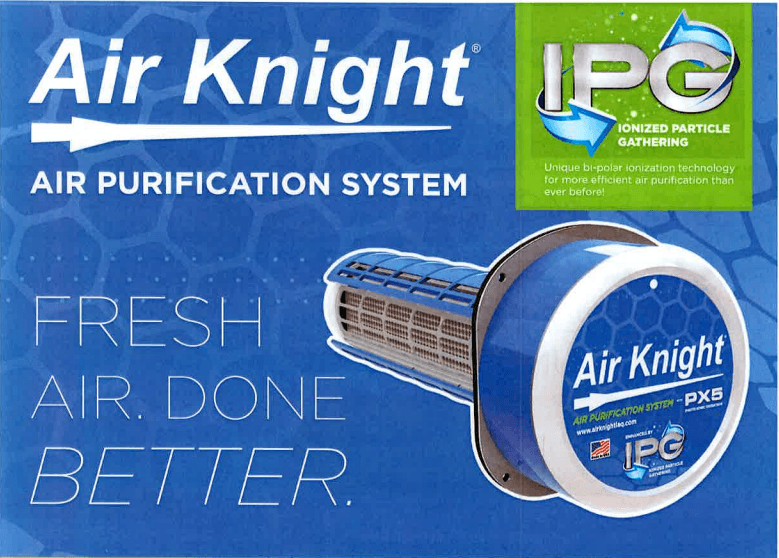 Why choose the Air Knight Air Purification Systems?
Reduces Bacteria, Mold, Odors, VOC's, Viruses Similar to Coronavirus & More
New IPG Technology
24V Operation & Easy Installation
Air And Surface Treatment
Log Life Warranty
Reduces the presence of a wide variety of pathogens and viruses similar to coronavirus
---
Indoor Air Quality Service in Wekiwa Springs, FL | Air Quality System Installation Rockledge, FL | Air Purifier Installation Lake Mary, FL